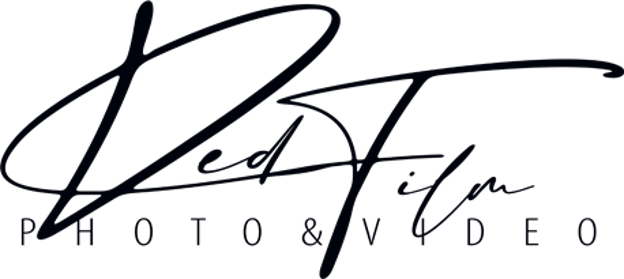 From the couples that entrusted us with capturing their memories, to the industry partners that continue to recognize our journey, we thank you.
"The process was easy from beginning to end. They have the best knowledge of angles, light, and frames. Their photography is stunning and quite natural, and they have a distinct style. I would highly recommend wedding photography to anyone looking for it."
-Mia R (via WeddingWire)
"Vic and his team was so great to work with... I knew that when starting the search for a photographer/videographer for our wedding, I wanted a team that did both but more so I wanted to be able to look back at our wedding day like it was a movie. The movie that RedFilm captured for us was EPIC. Gorgeous. Heartfelt. And exactly what I was hoping for. Thanks so much, Vic."
-Charlie R (via TheKnot)
"They were really focused, quite creative, and they tried a lot of different things. Overall, RedFilm provided excellent value for the money, and I heartily endorse them. Just go for it and the team gives you the best."
-Olivia S (via WeddingWire)
"I'm at a loss for words because I am so grateful for the stunning images the team captured of my wedding day! The wedding photos and movie turned out to be extremely vibrant and full of life, and our entire family adored them."
-Daniel A (via TheKnot)
"Working with such a fantastic team was enjoyable. Everything was seamlessly integrated. Excellent teamwork, extreme professionalism, superb service, quick responses, and friendliness. Exceptional work, you guys!"
-Steph F (via TheKnot)
"They are exactly what we needed and come with gorgeous, interesting pictures. They are also a lot of fun to work with and open to our suggestions. Much appreciation to RedFilm."
-Shirly C (via TheKnot)
"Their efforts are absolutely admirable. Throughout our stay, the staff was exceedingly polite and accommodating. I'm quite pleased with their work because the photographs came out beautifully! Thank you so much; you guys are incredible and so helpful...!! Best of luck in the future."
-Alice P (via WeddingWire)
"Had a great time working with the RedFilm team. They have top-notch gear and the necessary technical know-how to explore many elements in order to acquire the ideal photo. To get the perfect photo, they would never stop coming up with new, creative ideas.."
-Joyce M (via WeddingWire)